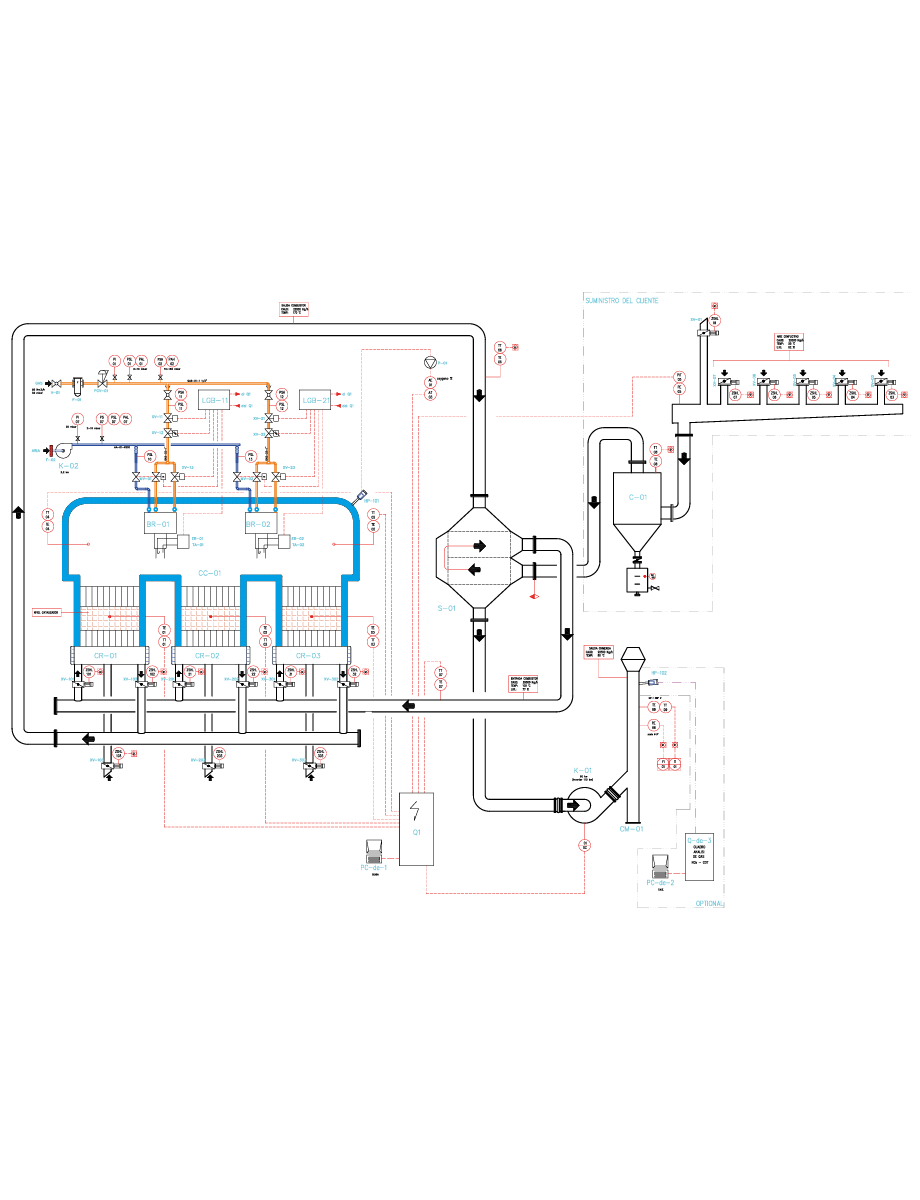 Operation
The heat recovery efficiency of deparia's rtos can reach up to 94%, drastically reducing the consumption of support fuel and, consequently, system operating costs.
Regenerative thermal oxidizers (RTOs) are used for the abatement of volatile organic substances found in most industrial emissions, as they are easily combustible.
The elimination of pollutants from the process gas occurs through thermal oxidation at high temperature: the chemical energy contained in the pollutants is transformed into thermal energy to support the combustion itself.
Minimum fuel consumption.
Low management and maintenance costs .
For more information about the Regenerative thermal oxidizers (RTO) download the technical data sheet.