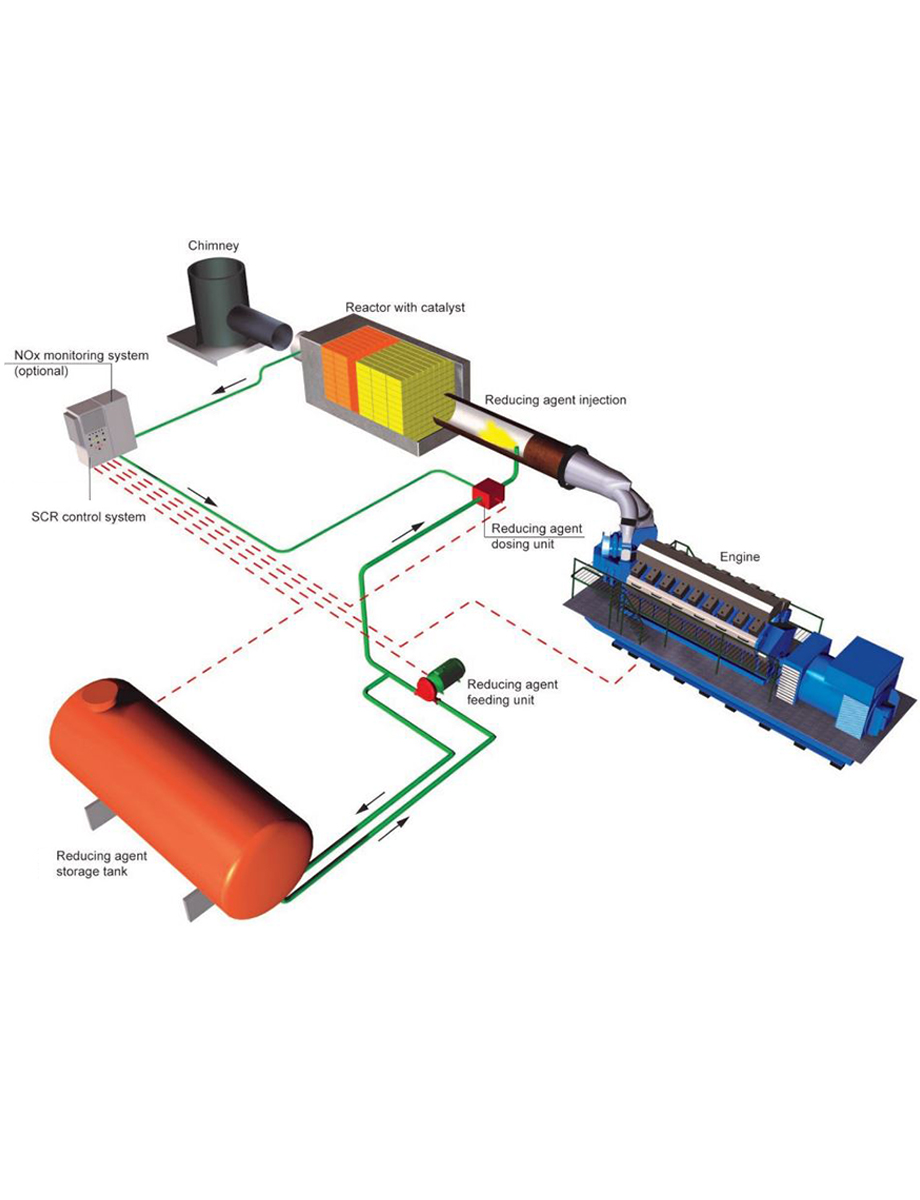 The structure
NOx abatement plants
Thanks to the careful optimization of fluid dynamics and dimensioning, these reactors can achieve extremely high efficiencies (from 93% to 98%), which are essential to ensure the emission levels imposed by the most stringent regulations and compliance with the specific sustainability needs of the industrial site.
NOx nitrogen oxides are typically contained in combustion process exhaust gases. The most effective technology used to neutralize them is SCR, selective catalytic reduction. The DeNOx SCR system is composed of special catalytic elements that operate in combination with injection into ammonia gas (at 25%) or urea (at 33% or 40%), ideally at 300 – 400° C.
Easy cleaning thanks to the unique design with side doors to remove catalytic elements.
Continuous catalyst cleaning systems through rotary blowers fed by superheated pressurized steam.